Project researcher Romana Turina interviews celebrated director Ken Loach at the TUC's Worker Memorial Day in York
Confronted with the question: "you started working in the media in the 1960s. What is the difference between the industry then and the industry today?" Ken Loach smiles at me and a sparkle lights up his eyes. It is, he tells me, an important question.
I'll tell you what the difference is. Just right now a journalist from the BBC asked me a couple of questions, at the door. She had a camera and a microphone. She had to put the camera in position, get me in the frame, and set it to record. Then, she had to move away and ask me the questions with the microphone. Well, she took on the job of the cameraman, and she is not even being paid for it. Also, if I moved an inch, she would have had me off frame without knowing, and would possibly have paid for this mistake herself! I have nothing against the lady, let's be clear. She should have a camera person. Today people are underpaid at best, often abused.  Most of the time, they ask you to work to build up your CV.
York District TUC remembers the 144 workers killed in accidents between 2015-2016.
Loach speaks with passion and energy that belies his slight stature and advancing years. One gets the sense that his cause is as urgent and relevant today as it was 50 years ago when he directed Cathy Come Home, the film which started a national conversation about homelessness in the UK.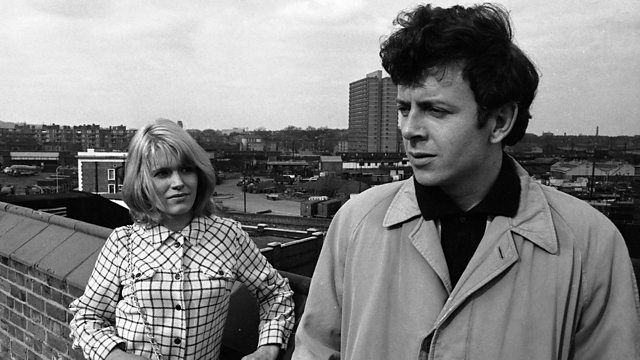 Cathy Come Home (1966)
As he prepares to address the public, he comments on how Cathy resulted in a parliamentary debate and quantifiable social change. He does not believe his latest work, I, Daniel Blake will create much of a stir, even though, in terms of social injustice, there is still plenty to be outraged about:
The constant humiliation, deprivation and violence many suffer to survive on scanty salaries and casual work, make you ask the same essential question: if you are not angry about it, what kind of person are you?
In the 60s those moved by the situation faced by Cathy or by 18-year old Joy (Carol White) in Poor Cow (1967) might scarcely have imagined that by 2017 things would be worse, not better. In his speech Loach refers to the materialization of food banks,  zero-hours contracts and the 'new normal', where it is acceptable to starve unless you can access charity food.
Dave Johns in I, Daniel Blake (2016)
However, even after 50 years he still remains optimistic:
People can organise. The government needs to be reminded that our society is continuously asked to function on exploitation but this is not acceptable.
By Romana Turina.